Hairware is a wholesale-only enterprise,
and sells exclusively to licencsed hair replacement professionals.
Hairware - Industry leader, and trusted name for over 35 years. We love our customers and take pride in giving them the service and products they deserve.
Welcome to the home of the world\'s finest hair replacement products. hairware usa is a wholesale-only enterprise and sells exclusively to licensed hair replacement professionals - request login. We care about you and your business, and we are confident that you will find our service, quality and delivery second to none.
STOCK HAIR SYSTEMS

hairware usa offers a full line of ready-made stock hair replacements and wigs in a broad range of models available in 40 Tone-on-Tone colors. We can provide a solution for each specific hair replacement need and preference from permanent attachment, to daily-wear.

As you look at the options in the following pages, please give special attention to our Graft systems and Thin-Skins. We were the first to develop the Ultra Lite Polyurethane systems for hair replacement. You won't find better Grafts or Onion Skins anywhere in the world. Our Indonesian factory has become the industry standard that all other factories try to match.
Also, take a close look at our Lace models made with absolute single-hair venting and bleached knots for completely natural and undetectable appearance.
CUSTOM ORDERS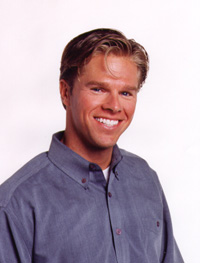 hairware usa specializes in Custom Orders. We offer the best Custom Order service in the industry. Our custom order quality and delivery are unmatched anywhere in the market. In addition, many models available for special order at stock prices. If you are a veteran, you will appreciate our 35+ years experience, and the fact that, while we focus on the men's market, we also offer custom hair replacements for women as well.
All our customs are made at our high end "Boutique" Factory. Nobody does it better!

If you need help in designing and ordering a custom hair replacement, we will provide the tools and personalized one-on-one service to ensure that you get what you want, when you want it. Our factory can also make any type of hair replacement or full wig to your specifications. We offer an extensive selection of custom base materials including: Monofilament or Polyester Mesh, Welded Mesh, Fishnets, Eyelash Nylon and Polyester Integration pull-through, Stretch Mesh, All Lace and Lace Fronts, and Silicone just to name a few.
WET PRODUCTS, ACCESSORIES, TAPE & ADHESIVE

In addition to the world\'s best hair replacement products, hairware usa also provides a full line of Sulfate-Free Hair Care Products, Amonia Free Hair Color, Hair and Fibre Cleaners and Conditioners, Ordering Tools, Sales Aides, Styling Aides, Accessories, Adhesives, Tape and Solvents to meet your every need.
CUSTOMER SERVICE

We pride ourselves in being one of the few companies that has maintained a commitment to personal service. No pre-recorded menus, no answering service, no fees to talk to a live representative. We still remember what it means to serve our customers in person, every day, all day. Feel free to call toll-free and tell us what we can do for you!
Hours: Monday - Friday : 8:30 - 4:30 mst
**Prices subject to change without notice**
***Please note that a minimum of 4 hairpieces per year must be ordered
to receive these wholesale prices***
Hairware u.s.a. / Versacchi NADC, 155 West Malvern Ave., Salt Lake City, Utah 84115